Liposomes are carrier systems suitable for the delivery of different active molecules; due to their unic features, they can be utilized in many fields of application such as pharmaceutical, medical, nutraceutical or cosmeceutical.
In medical field liposomes are used for the controlled delivery of drugs in order to realize the full potential of therapeutic molecules, making them available for the right time and in the target tissues/cells where they are needed. Nucleic acid based drugs (NABD) have been developed in genetic therapy and liposomes are the most suitable vehicles for the transport of these drugs, limiting their toxicity and ensuring their release and expression in the target tissues.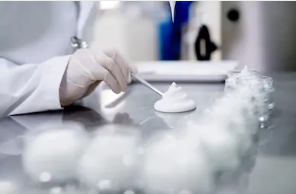 In cosmetic field, where nanotechnology is considered an attractive and innovative tool, nanoliposomes, created through the continuous SMF-Simil technique Microfluidics, they are ideal for the formulation of anti-aging creams, moisturizers, sun lotions, beauty masks for the face or solution for the treatment of hair loss.
In the food industry the liposomes have great potential as "container" materials to preserve many bioactive ingredients, including compounds that are not very soluble in water, vitamins, proteins, peptides.
Here are some of the publications on the subject made by Eng4life members.
2021
Nanoliposomi in cosmetica e cosmeceutica Journal Article
ICF – Rivista dell'industria chimica e farmaceutica, Febbraio/Marzo 2021 (1), pp. 66-71, 2021.
2020
Nanoliposomes in polymeric granules: Novel process strategy to produce stable and versatile delivery systems Journal Article
Journal of Drug Delivery Science and Technology, 59 , pp. 7, 2020.
Simil-Microfluidic Nanotechnology in Manufacturing of Liposomes as Hydrophobic Antioxidants Skin Release Systems Journal Article
Cosmetics, 7 (22), pp. 13, 2020.
2019
Lipid Delivery Systems for Nucleic-Acid-Based-Drugs: From Production to Clinical Applications Journal Article
Pharmaceutics, 11 (360), 2019.