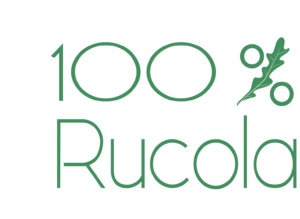 The 100% RUCOLA project, funded by the CAMPANIA PSR 2014-2020, has as its objective the encapsulation of the active ingredient of rocket, erucine, in liposomes, enhancing what until now was a waste.
The 100% RUCOLA project was born from the partnership of various local realities. The lead company is the Azienda Agricola Busillo Vito which will collaborate with two other farms in Campania: Terralavoro Giampaolo and Azienda Agricola Cascone Annamaria. Project partners are also the Consorzio di tutela Rucola Piana del Sele IGP , the Fondazione Saccone and as technical-scientific partner, Eng4Life.
THE OBJECTIVES
The 100% Rucola project aims to transform a problem, the vegetation waste of the rocket, into a double opportunity, leading to an innovative product of nutraceutical interest, while reducing the volume and impact of waste and a certain energy recovery at the same time , promoting a circular economy. Through the application of the project it is therefore possible to recover and exploit production waste by creating potential breakthrough products for the market, creating new added value for the companies involved. Rocket contains an abundant amount of 4-methylthiobutyl isothiocyanate, or erucine, the molecule of interest in this project. The project involves the encapsulation of erucine in liposomes. Liposomes are highly biocompatible and biodegradable systems and, thanks to their low toxicity and immunogenicity, they are ideal candidates for the controlled release of different types of active molecules for pharmaceutical and nutraceutical applications. The liposomal erucine, output of the project, can therefore be used both as a component of a cosmetic product, since it is rich in anti-inflammatory and antioxidant properties, and for the creation of food supplements thanks to the anticancer properties of the molecule and the beneficial effects on the circulatory system.
Specifically, the POI has the following objectives:
Creation of a prototype on a pre-pilot scale for the extraction of erucine from rocket cuttings;
creation of an innovative product, based on erucine extracted from process waste, to be placed on the market;
realization of an economic and technical feasibility study of the conversion of the exhausted material from extraction into RDF (refuse-derived fuel) generating a complete reuse of the rocket;
dissemination of the results of the innovation project to ensure an adequate transfer of innovation to the farms of the territory concerned.
Overall cost of the project: 250.837,25 €
of which attributable to Eng4Life: 139.918,00 €