Le caratteristiche dei liposomi li rendono adatti ad essere utilizzati in diversi campi di applicazione, ne sono un esempio il campo farmaceutico, medico, cosmetico, nutraceutico e alimentare.
In campo medico i liposomi sono utilizzati per il rilascio controllato di farmaci al fine di potenziare le molecole terapeutiche, mantenendole disponibili per il tempo necessario e in prossimità di tessuti/cellule. Nella terapia genetica sono stati sviluppati farmaci a base di acido nucleico (NABD) e i liposomi risultano i veicoli più adatti per il trasporto di questi farmaci, limitando la loro tossicità e assicurandone il rilascio e l'espressione nei tessuti target.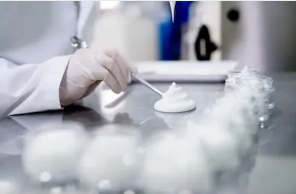 Nel contesto cosmetico, dove la nanotecnologia è considerata uno strumento attrattivo e innovativo, i nanoliposomi, creati attraverso la tecnica in continuo SMF-Simil Microfluidica ideata dallo spin-off, sono ideali per la formulazione di creme anti-età, creme idratanti, lozioni solari, maschere di bellezza per il viso oppure soluzioni per il trattamento della caduta dei capelli.
Nel settore alimentare invece i liposomi hanno un grande potenziale come materiali "contenitori" per preservare molti ingredienti bioattivi, inclusi i composti che sono poco solubili in acqua, vitamine, proteine, peptidi.
Di seguito alcune delle pubblicazioni sull'argomento realizzate dai componenti di Eng4life.
2021
Nanoliposomi in cosmetica e cosmeceutica Journal Article
ICF – Rivista dell'industria chimica e farmaceutica, Febbraio/Marzo 2021 (1), pp. 66-71, 2021.
2020
Nanoliposomes in polymeric granules: Novel process strategy to produce stable and versatile delivery systems Journal Article
Journal of Drug Delivery Science and Technology, 59 , pp. 7, 2020.
Simil-Microfluidic Nanotechnology in Manufacturing of Liposomes as Hydrophobic Antioxidants Skin Release Systems Journal Article
Cosmetics, 7 (22), pp. 13, 2020.
2019
Lipid Delivery Systems for Nucleic-Acid-Based-Drugs: From Production to Clinical Applications Journal Article
Pharmaceutics, 11 (360), 2019.